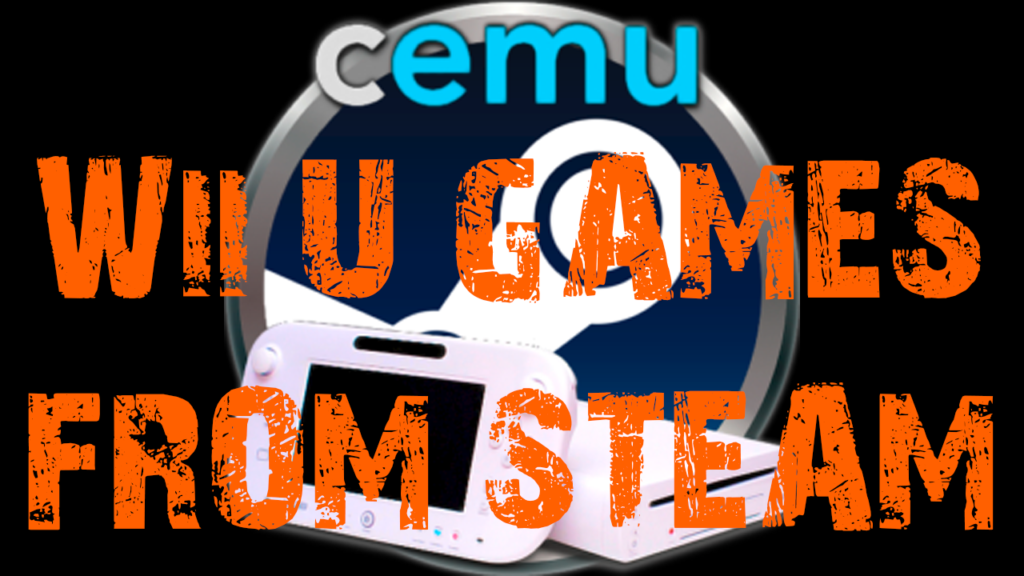 Direct launch Wii U Emulator games through Steam
The program to add at first and then edit: C:\Windows\System32\cmd.exe
Target line for games, in this case CTTT is the name of the game, edit path according to your setup.
RPX file:
"C:\Windows\System32\cmd.exe" /C START "" /AFFINITY 55 "D:\Program Files\cemu_1.8.0b\Cemu.exe" -g "D:\Program Files\cemu_1.8.0b\Games\CTTT\code\CTTT.rpx" -f
ISO File:
"C:\Windows\System32\cmd.exe" /C START "" /AFFINITY 55 "D:\Program Files\cemu_1.8.0b\Cemu.exe" -g "D:\Program Files\cemu_1.8.0b\Games\CTTT\CTTT.iso" -f
Shortcut to kill Cemu, the target line in steam is: "C:\Windows\System32\cmd.exe" /C taskkill /IM Cemu.exe
All you need to do is add CMD.exe as shown in the video and then edit the name and target line.
The Emulator: http://cemu.info/
Controller Profile for Cemu. Unpack ZIP and import the .ccc file: Wii U GamePad – Controller (XBOX 360 For Windows)
Guide to optimize Cemu by ttgjailbreak: https://www.reddit.com/r/cemu/comments/633x0u/cemu_zelda_fps_guide/
Rip you games by the help of this forum: https://gbatemp.net/categories/nintendo-wii-u-discussions.244/
Just make sure that you are complying with your local laws!